If you've ever been interested in owning your own land in our beautiful state of Colorado, there are some important aspects to obtaining that dream you'll want to inform yourself about before starting the process. Below is an easy Q & A to provide all the top-priority topics you may or may not know about yet when it comes to applying for a Colorado land loan. Check out the below to stay informed and set yourself up for success:
Q: What is a land loan?
A: A Colorado land loan, also known as a lot loan, is a type of loan specifically used to finance the purchase of a piece of land within the state of Colorado. This loan type can be used to buy land for building a home or for starting/expanding a business like a farm or ranch.
Q: How does a land loan work?
A: A land loan works just like a typical mortgage. If you're approved for a loan, the lender will provide you with the funds needed to purchase your local land of choice. You'll then repay the loan amount, along with interest, over a period of years or decades to pay it off for full ownership.
Q: Is it difficult to get a land loan in Colorado?
A: Yes, obtaining a land loan in Colorado can be more challenging than getting a traditional mortgage. Lenders usually consider land loans riskier than a home one, so they have harsher requirements to get approved. You'll need to have a good credit score, preferably 700 or above, and have a planned explanation of how you plan to use the land to even be a likely candidate.
Q: What should I be made aware of before buying land in Colorado?
A: Before buying land here, there are a few important factors to understand:
Make sure to have the boundaries of the land itself clearly marked by a surveyor
Understand any zoning or land use restrictions.
Check with the local planning department to be advised about future any developments in the area.
Distinguishing access to utilities and public roads is also crucial, especially for residential lots.
Q: Can owning land in Colorado be a good investment?
A: Owning land in Colorado can be a great investment depending on factors such as location and its intended use. Ready-to-build lots may be more affordable compared to a new home purchase. However, the degree of risk can vary, like the difference in purchasing land for a primary or secondary home versus buying raw land for farming, as examples. It all depends on what you plan on utilizing the landscape for.
Q: How do I get a loan for land?
A: Not all lenders offer land loans, so it's important to do your research to find a lender that specializes in this type of financing. Be sure to compare interest rates, fees and other loan terms from multiple lenders to find the best deal.
So, prior to applying, you'll want to:
Determine how you'll utilize the land. Without a plan, you might not be able to buy land. Most lenders will want a development plan before approving a land loan, even if you don't expect to build right away.
Check your credit score. Your credit score plays a significant role in determining your eligibility for a land loan and your interest rate. If your score is below 700, establish a plan to improve it, whether that includes paying off existing debt or waiting for past late payments to fall off your credit report.
Find the land or lot you're interested in purchasing. Some lenders may offer preapproval for a land loan, which determines upfront how much you're able to spend on the site for your future home.
Q: What are the differences between a USDA loan and a home equity loan for land purchase?
A: A USDA loan is a subsidized loan offered by the U.S. Department of Agriculture, specifically for rural and agricultural properties. It provides favorable terms and minimal requirements for land buyers with specific loan types like the 504 loan program and the SBA 7(a) loan, as examples. On the other hand, a home equity loan utilizes the equity of an existing property and offers better terms than regular construction or land loans. It is an option for buyers who already have property with little debt.
Please note that the information provided is based on the SBA loan programs available as of my knowledge cutoff in September 2021. It's always advisable to check with the SBA or a qualified financial professional for the most up-to-date and accurate information regarding loan options.
Q: What are the pros and cons of land loans in Colorado?
A: Here are some pros and cons to consider:
Pros:
Land loans can be beneficial for small businesses connected to land.
Government programs like USDA loans offer affordable interest rates and low or no down payment options.
Ready-to-build lots may be more affordable than purchasing a new home in certain areas.
Cons:
Not all lenders offer land loans, making it more challenging to find financing.
You'll need to provide a survey and review zoning rules when applying for a land loan.
Some land loans have shorter repayment periods.
If you use your primary residence as equity for a land loan and default, you could risk losing your home.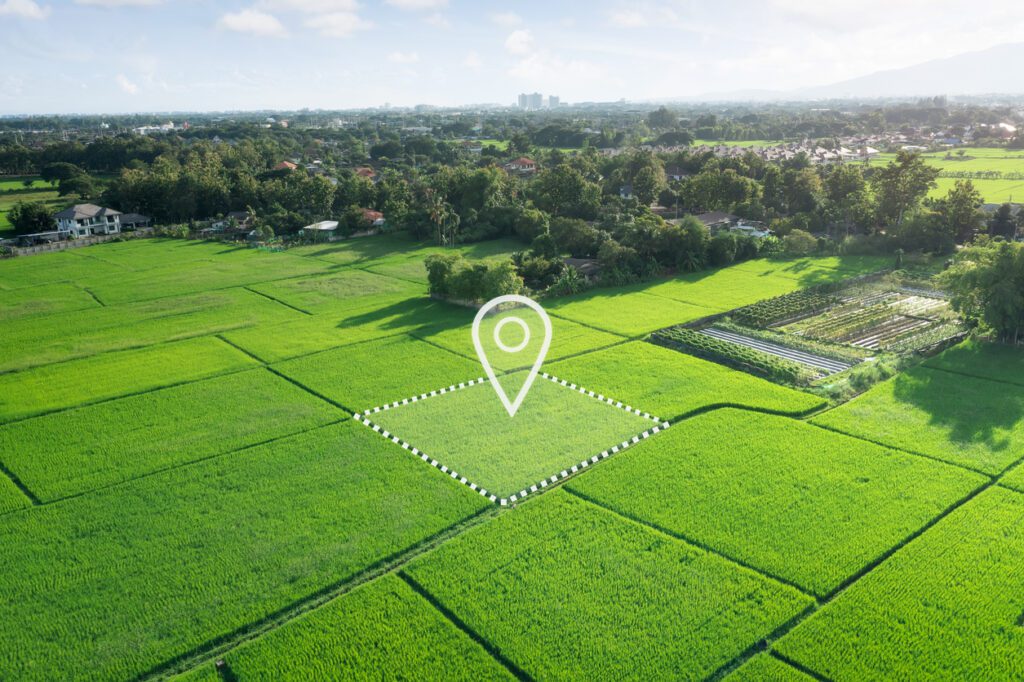 In summary, acquiring a land loan in Colorado presents unique challenges when you're comparing the entity to obtaining a normal mortgage. It's important to address all factors prior to beginning the process to set proper expectations such as surveyed boundaries, zoning regulations, access to utilities, and public roads, to name a few. You always want to keep your options open so always consider alternative financing options like seller financing, local lenders, or home equity loans as well. Additionally, rural land in Colorado may qualify for USDA subsidized loans to so don't sell yourself short with such helpful opportunities. For more information or for personalized land loan assistance from one of our professionals, contact us today to get started. Whether you are a current FCSC cooperative member or not, helping you reach your investments goals is our top priority. We look forward to working with you!
This blog post is for informational purposes only and should not be considered financial, legal, or investment advice. Any information contained in this post is subject to change without notice and should not be relied upon without seeking the advice of a qualified professional. The views and opinions expressed in this post are those of the author and do not necessarily reflect the official policy or position of our Association. The author and Association are not responsible for any errors or omissions and are not liable for any losses or damages arising from the use of the information contained in this post.