Farm Land for Production
We make loans for the purchase, improvement, or refinancing of debt on farms, ranches, facilities, and rural real estate.

Structured For Your Success
Loan terms of 5-30 years. Payment plans with monthly, quarterly, semiannual, or annual payments. Interest rate options of variable, adjustable, and fixed-rate.

More Money In Your Pocket
When you finance with Farm Credit of Southern Colorado, you are eligible for these great benefits: patronage, conversions, online access, and appraisal services.
Apply for a land loan at
FarmLend.com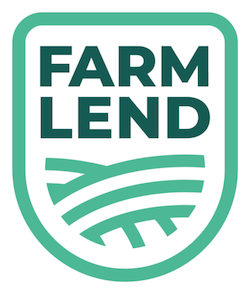 FarmLend.com allows you to easily apply online for a Farm Credit of Southern Colorado land loan. It offers a secure, simple online process so you can move quickly on a land sale, or easily start a refinance. Apply when it is convenient for you and receive a response within three business hours.
Land loans are still closed and serviced locally through Farm Credit of Southern Colorado.