Credit to Finance Your Operation
Farm Credit makes loans for operating inputs and expenses including feed, fertilizer, seed, and labor. Your operating lines can also be used for expenditures such as rent, taxes, insurance, and day-to-day living.

Structured How You Need It
FCSC's Farm Equipment & Operation Leases can be designed to meet your specific financing needs. Your options include a commitment line that allows you to draw money as needed against a predetermined amount of credit for an operating cycle, or a revolving line that works just like a commitment line but payments restore credit to full use again.

Benefits That Revolve Around You
Our operating loans are flexible to help you through the ebbs and flows of the industry. We offer some choices to help you plan for your operation: payment schedules tailored to match your cash flow; variable interest rates; and loan terms of 1-3 years.
Flexibility meets
simplicity.
Introducing our new Operating Line of Credit Purchase Card.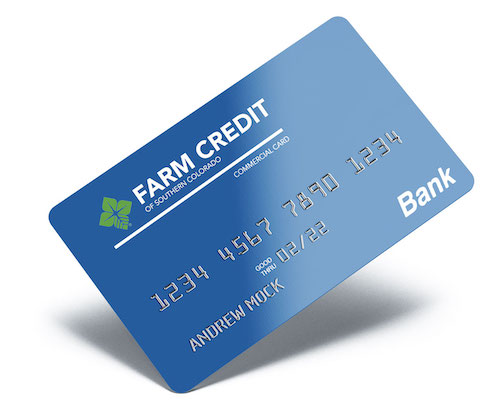 Easily access your operating line of credit when you need it. Our Purchase Card program makes it quick and effortless to utilize your funds on the go.
– Draw money directly from your line of credit.
– Quickly & Conveniently make line of credit purchases.
Explore our Purchase Card program today.