Customer Owners,
I am humbled by the vital role you all play in the success of our cooperative. This month is officially election month for the 2023 Board of Directors Election – a significant event in our calendar and an extraordinary reminder of our cooperative structure's power and the inherent value of your participation in our board election process.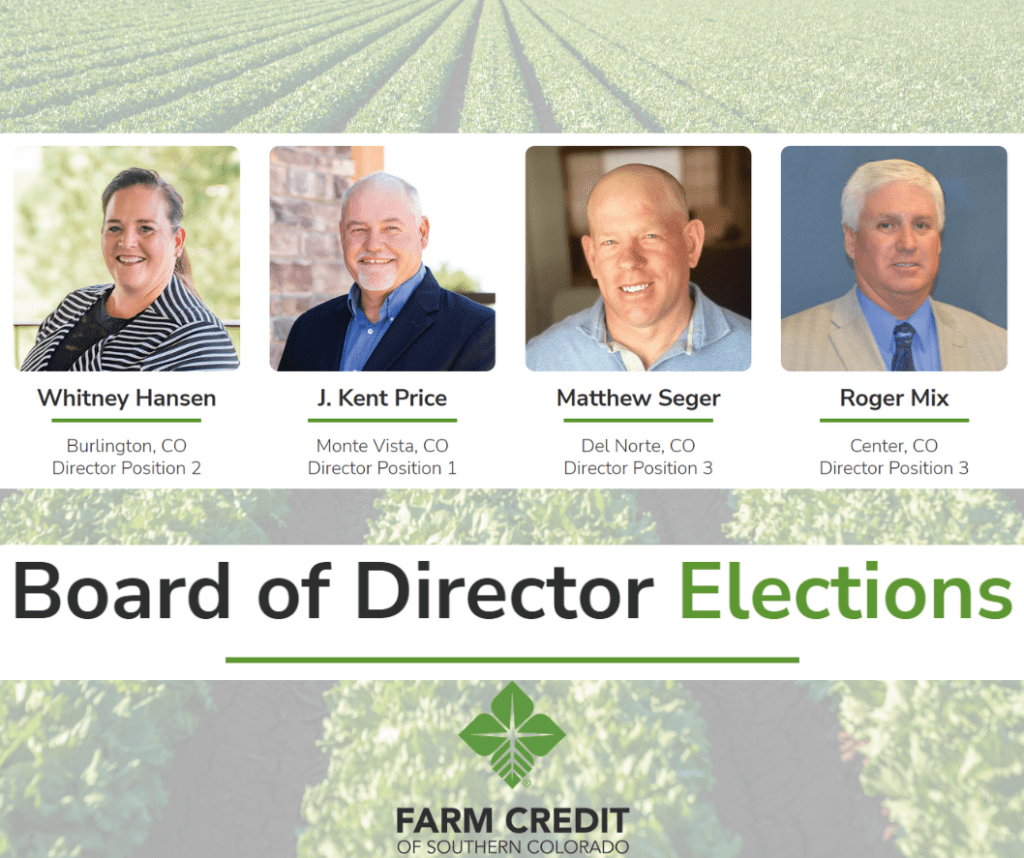 Your voice, your opinion, truly matters. This election is one way in which you actively shape the future of our cooperative by electing the individuals who you believe will best represent your family's interests on the board. These are the individuals who will strive to make sure that Farm Credit of Southern Colorado stays strong, relevant, and always responsive to the needs of you, the member-owners. Our cooperative is defined by its ownership – we are owned and governed by you, which means every decision we make has the single focus of serving the needs of the community, rather than just enhancing profits for a select few. This is a critical advantage that sets us apart from conventional financial institutions.
However, the real strength of our cooperative structure hinges on the active participation of our member-owners: YOU. By engaging in each year's board election, you are showing your commitment to our cooperative's success and helping to ensure that our governance reflects the needs and priorities of our members. Taking the time to vote means making your voice heard.
Meet the Candidates!
Learn more about the 2023 Board of Director candidates on our Annual Meeting Page to read more about each individual:
Visit the LRP Handbook:
In addition, I would like to draw your attention to the importance of LRP insurance. LRP, or Livestock Risk Protection, is a powerful risk management tool that can provide a safety net for your Colorado farm against unexpected market fluctuations. With LRP insurance, you have the chance to secure a guaranteed price and shield yourself against potential losses due to market volatility. I encourage you to explore more about our LRP services on our website today to understand the many benefits of LRP. 
Thank you for your ongoing support, and I look forward to working together to build a stronger, more resilient agricultural community here at Farm Credit of Southern Colorado this year.
Sincerely,
Farm Credit of Southern Colorado CEO
Jeremy Anderson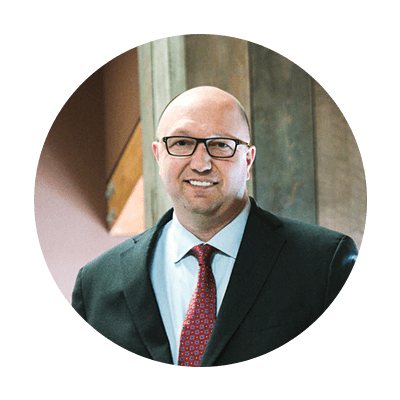 This blog post is for informational purposes only and should not be considered financial, legal, or investment advice. Any information contained in this post is subject to change without notice and should not be relied upon without seeking the advice of a qualified professional. The views and opinions expressed in this post are those of the author and do not necessarily reflect the official policy or position of our Association. The author and Association are not responsible for any errors or omissions and are not liable for any losses or damages arising from the use of the information contained in this post.