Farm Credit of Southern Colorado's Crop Hail Insurance services
are here to meet the risk management needs of the American farmer and rancher in our beautiful state. As a progressive cooperative, we understand the importance of your farm's health and security and are here to support your AG business's sureness during our crazy Colorado hail seasons. Since many of us are farmers and ranchers ourselves, we have a firsthand understanding of the production of agriculture and the risks inherent in the profession, especially when it comes to mother nature. No organization is more knowledgeable about agricultural risk management than Farm Credit's Crop Hail Insurance services.
If you've lived in Colorado for a while, you know the devastation left behind in the wake of a hailstorm. Residence of this state, whether farmers or not, have all witnessed the damage that can accrue from hailstorms, partial or total. From roofs on homes, to corporate business windows, to cars, there is nothing external that can hide from our insane storms. Be prepared and make sure to always have crop hail insurance for your land or ag business.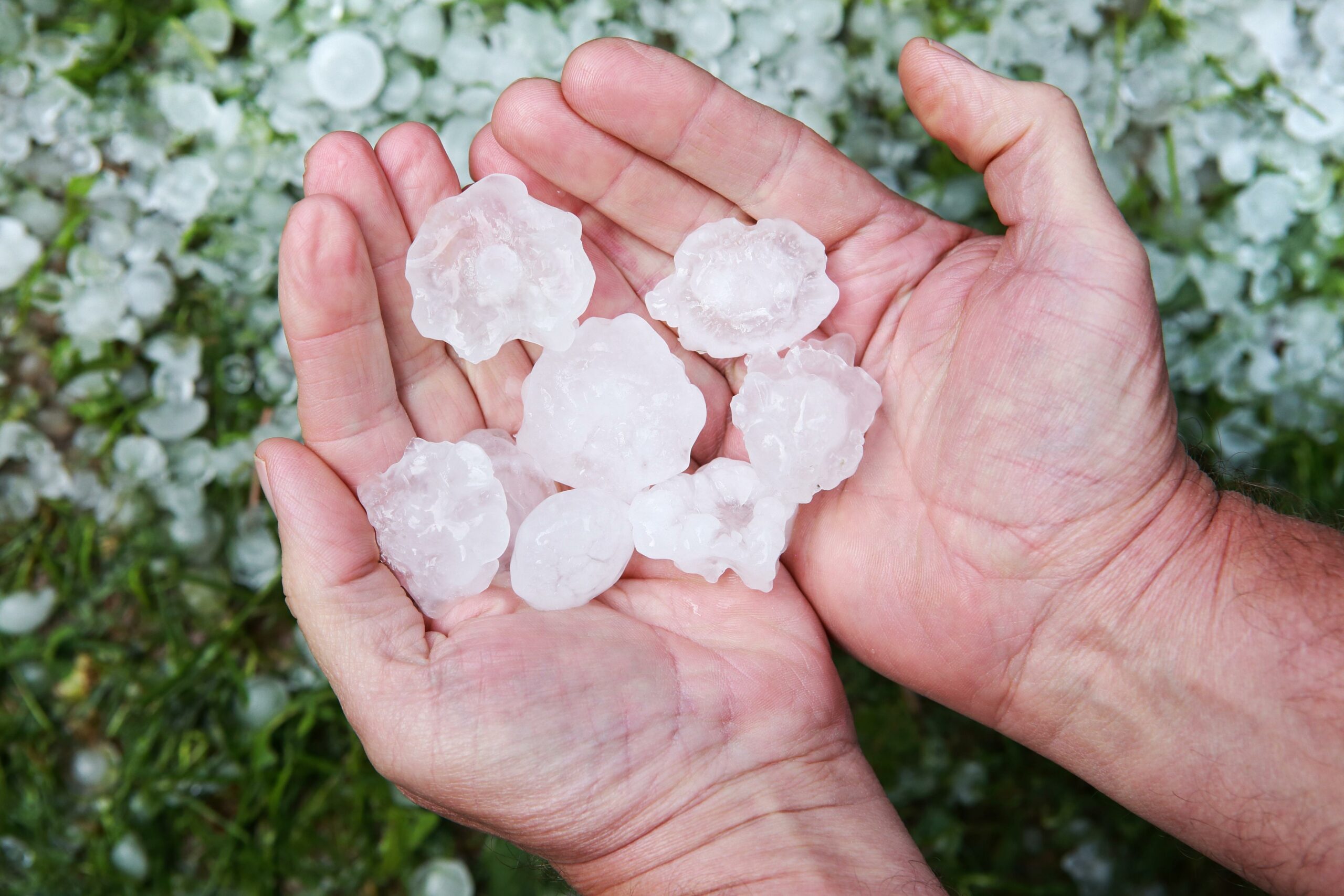 Regardless of the amount of damage, it's always expensive post-storm to correct and is never something anyone can prevent. Having good Crop Hail coverage within your risk management strategy gives you that safety net of security every farm owner or agriculture business manager should have. Our acre-by-acre protection allows you to regain up to the actual cash value of your crop, thereby protecting your investment and your future. If you are going to succeed in the AG world in the state of Colorado, the importance of hail coverage is beyond crucial.
TOP BENEFITS OF CROP-HAIL INSURANCE
Protect profits
Solidify peace of mind
Helps shelter pre-harvest crop sales
Protect crops up to the full cash value
Acre-by-acre coverage for protection from isolated damage
Specialty crop expertise and technology
Best possible protection against the elements
May be used as loan collateral
Flexible deductibles to meet your budget
May also provide coverage outside of just hail
Don't let a hailstorm wipe out an entire season's efforts in a matter of minutes! Crop hail decisions should be a no brainer. Hail is the one natural catastrophe that can destroy a small part of your crop and Ieave the rest undamaged. The total acres and loss of crop yield caused by Colorado hail damage may well be less than the deductible of your federal crop insurance policy. It could also not even lower your yield enough for a revenue insurance policy to protect your company's profits. This is an unfortunate event that no one can possibly prevent, so let Farm Credit of Southern Colorado's crop hail insurance fill that gap for you.
WHICH CROP HAIL INSURANCE PLAN IS THE RIGHT PLAN FOR YOU?
Farm Credit offers a range of beneficial plans, from Basic Hail to a variety of Companion Plans that are specific to each county. We even offer Specialty Plans tailored to meet the needs of those particular farms, and so much more. Give your local cooperative office a call to find the most fitting crop-hail insurance plan for your needs. Our team is here to help you determine which coverage plan will best meet your risk management needs for the current insurance year. Whether you're a brand-new beginning farmer, or a veteran in the Colorado agriculture world, our job is to share all the benefits of crop hail protection and help you decide exactly what your farm needs for each year to come. Stay protected with Farm Credit of Southern Colorado's Crop Hail Insurance services today!
This blog post is for informational purposes only and should not be considered financial, legal, or investment advice. Any information contained in this post is subject to change without notice and should not be relied upon without seeking the advice of a qualified professional. The views and opinions expressed in this post are those of the author and do not necessarily reflect the official policy or position of our Association. The author and Association are not responsible for any errors or omissions and are not liable for any losses or damages arising from the use of the information contained in this post.