Agriculture is a tough field, especially if you are a young, newly acquainted person looking to jump into rural business. The job requirements for an undertaker are rigorous and unconventional—and not exactly the kind of thing you can just pick up without years of experience. However, the countless success stories of local Colorado farms should keep your motivation high to start your own!
It has been noted that homesteading and the desire to live off the land has become extremely trendy in recent years, but the number of opportunities available online can be frustrating at times. It can be difficult to find the proper resources you need to get started, especially if you don't know where to look, but that's where Farm Credit of Southern Colorado comes into play.
As we all know, since many Millennials and Gen Z-ers are already burdened with student loans and other forms of debt, let us educate you on the importance of financial management and the lending application process so you feel more prepared.
Although many agribusinesses are successful without taking on debt, it is typically a reality of business for startups to loan money. As a farmer or a supplier, you will most likely need to borrow money at some point to turn a profit, but there are entities interested in helping you out. The US government recognizes agriculture as a socially important endeavor and crucial aspect to human survival, so it actually provides many lending avenues for young, beginning farmers looking to start their own agriculture business.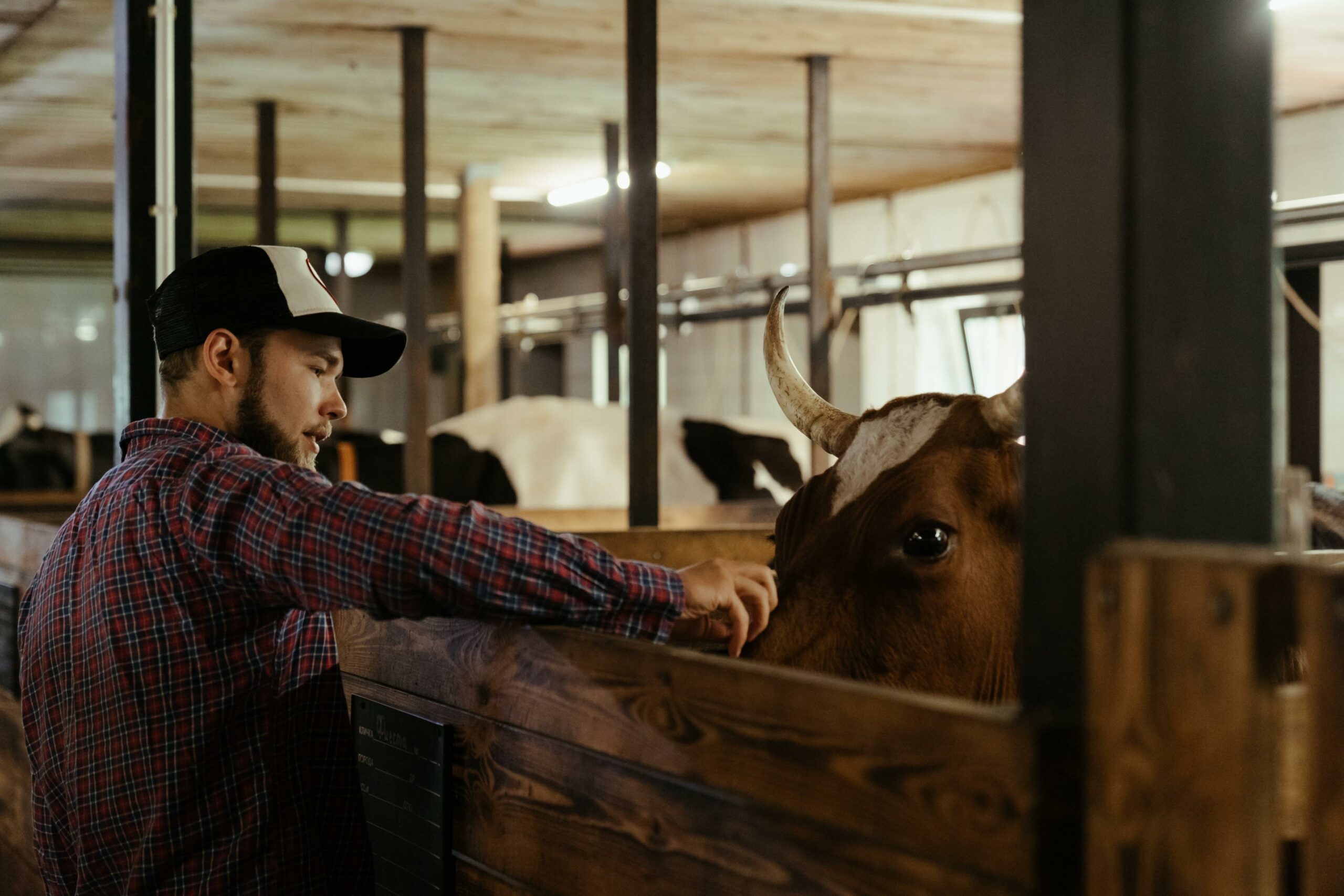 Regardless of your loan source, this all starts with the loan application process. Below is a quick resource guide to help you learn more about the factors during the process of agricultural loan requests since ag loan applications must meet specific qualifying criteria. That's where a loan officer comes into play.
It's loan officers' job to ask questions about loan requests to determine if they meet the scope and eligibility requirements for a farm credit loan. In performing this step, they have three categories to determine what type of farmer or agri-lender you fall under. Those three lending categories are:
Full-Time Farmers
The farm provides more than half of the family's income and assets. Requests for loans for agricultural, family, and non-agricultural items will be accepted.
Less Than Full Time Farmers
Loans for agricultural uses are acceptable; non-agricultural loans are limited to a percentage of gross agricultural assets and income.
Home Loans for Rural Residents
The house must be in a rural location, a city, or hamlet with a population of less than 2,500 people and it must be priced "moderately." The home must be the primary residence of a single-family dwelling.
Once you are distinguished to the officer as one of those loan requests, they will proceed to help you fill out all the pertinent documents needed to file for funding. After a loan application and all necessary paperwork has been submitted, your submitted loan then goes to underwriting for full analysis. During the underwriting process, a loan officer reviews the most important aspects to a farm loan to determine its acceptance, which are call the "5 Cs of Credit". These are: capacity, capital, collateral, conditions, and character.
The 5 Cs of Credit:
Capacity – Ability to repay, including any off-farm income.
Capital – Debt to asset ratio, money available to help pay expenses
Collateral – Assets that can be used as collateral for the loan
Conditions – Industry considerations, contingency plans
Character – Experience, connections, and a good reputation in their field community, consistent employment history, and credit history
You must pass or meet all 5 of these requirements to be accepted to receive a loan. The loan officer or the loan business will contact you if there are any missing pieces they might need and inform you of their ratings once completing this step. If you are accepted to receive an agricultural loan, they will then assist in logistics of getting your dream farm started.
If you are a young, beginning farmer in the Southern Colorado area and are looking for more information or assistance with an agricultural loan, give the experts here at Farm Credit of Southern Colorado a call today. We'd be happy to help get you on the right track to rural success and welcome you with open arms to our wonderful community. Contact us today!
This blog post is for informational purposes only and should not be considered financial, legal, or investment advice. Any information contained in this post is subject to change without notice and should not be relied upon without seeking the advice of a qualified professional. The views and opinions expressed in this post are those of the author and do not necessarily reflect the official policy or position of our Association. The author and Association are not responsible for any errors or omissions and are not liable for any losses or damages arising from the use of the information contained in this post.