What a year it has been for not only our cooperative and it's members, but the agriculture industry as a whole. We recently took a look back at everything that was accomplished in 2022 and boy is it motivating! We can't thank each and every one of you more for all your help, support, love, time, and energy to bring our family even closer together. We are so proud to have such wonderful partners like each of you and cannot wait to see what new successes your farms and ranches bring in the upcoming year. Thank you all for everything you do!
On behalf of all of us here at Farm Credit of Southern Colorado:
Happy Holidays!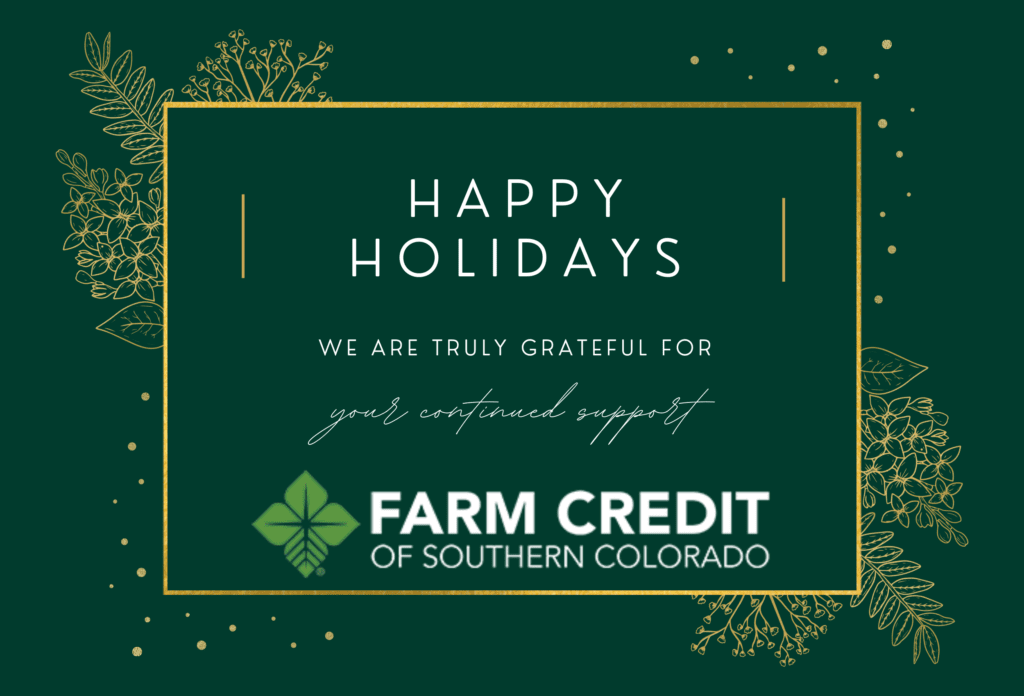 This blog post is for informational purposes only and should not be considered financial, legal, or investment advice. Any information contained in this post is subject to change without notice and should not be relied upon without seeking the advice of a qualified professional. The views and opinions expressed in this post are those of the author and do not necessarily reflect the official policy or position of our Association. The author and Association are not responsible for any errors or omissions and are not liable for any losses or damages arising from the use of the information contained in this post.