Enrolled in Online Banking? Go Paperless!
Farm Credit of Southern Colorado is proud to offer convenient and flexible access to your account information through e-Statements!
You no longer have to wait for your physical mail to arrive because we can now notify you by email as soon as your e-Statement is ready. Easily view and manage your statements anytime, anywhere, using your computer or mobile device. Checking in on your bank accounts or transactions has finally been made simpler for you busy farmers and ranchers.
Whether you're at home or on the go, accessing your financial information has never been easier. Switch your FCSC bank accounts' settings to begin receiving emails instead of tangible letters in the mail by the click of a button.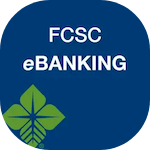 View this page on your phone, select your device, and download the online banking mobile application.
For online banking assistance, utilize our Online Banking Help Page!
This blog post is for informational purposes only and should not be considered financial, legal, or investment advice. Any information contained in this post is subject to change without notice and should not be relied upon without seeking the advice of a qualified professional. The views and opinions expressed in this post are those of the author and do not necessarily reflect the official policy or position of our Association. The author and Association are not responsible for any errors or omissions and are not liable for any losses or damages arising from the use of the information contained in this post.