There is quite a difference between a cooperative and a bank. Though both have specific benefits for specific needs, there are some large differences when you're looking at investing into the agricultural world. It all comes down to how much you want to control your investment and how many benefits you're looking to get back.
Interestingly enough, there are many reasons why agricultural cooperatives are better than normal banks when it comes to farmland, recreational property, equipment loans, and more. The first reason is that AG cooperatives are member-owned and controlled, which means that the members have a say in how their cooperative is run. They also have a say in what products and services the cooperative offers or provides to keep everyone in the community successful. This gives members a sense of ownership and control over their cooperative, just like we do here at Farm Credit of Southern Colorado. This characteristic too means that any surplus generated by a cooperative is typically reinvested back into the organization or distributed to its members. A bank will typically take its surplus and distribute it to its shareholders.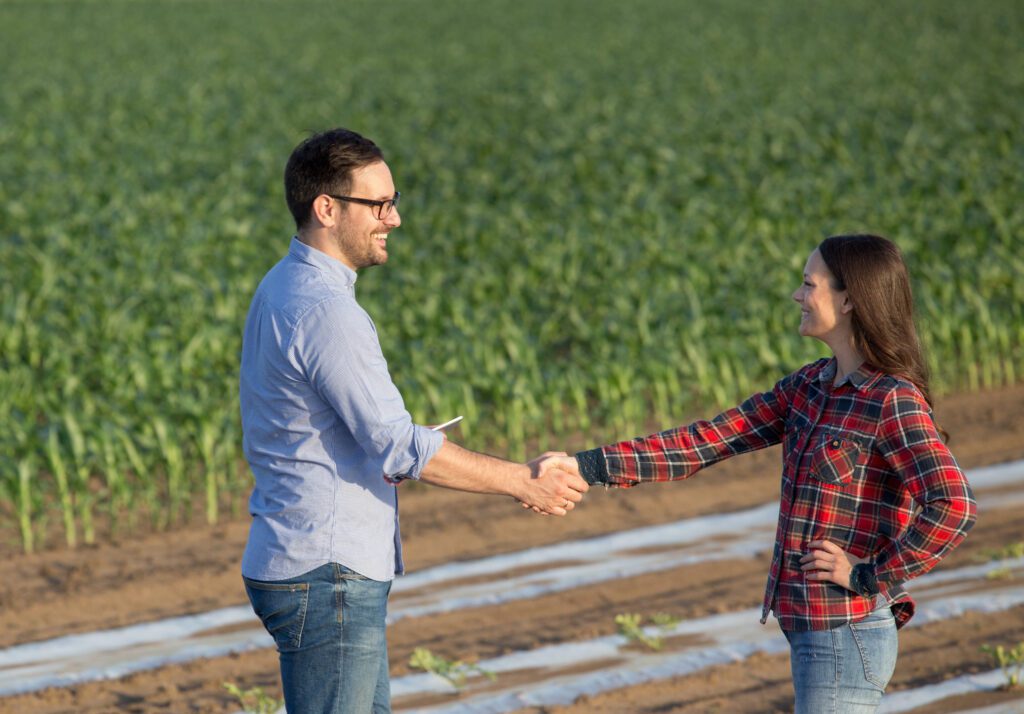 Another reason why agricultural cooperatives are better than normal financial banks are that co-ops are geared towards serving the direct needs of their members. This means that they offer products and services that are designed to meet the needs of farmers and ranchers, specifically, and directly for the area in which they run their business. For example, a co-op in Colorado wouldn't start loan services for tobacco since tobacco is not a thriving, focused crop in our area. It would be counterintuitive to push funds to that area and would limit the growth of other profitable services. AG Cooperatives also offer helpful educational programs and other amenities that help members become more successful in their businesses than ever before. This places the focus and funds internally to provide support where needed and emphasis on effort where more profitability stands. It's a family-like organization where if you win, I win, and therefore, we win! We like to call that a "mutual benefit."
Lastly, and maybe most importantly, local agricultural cooperatives are not-for-profit organizations. This means that they do not have to worry about making a profit whatsoever so they can instead focus on providing their community members with the best possible service imaginable. This is the biggest reason why co-ops and banks are so different because normal banks are for-profit organizations. So you can see why when visualizing your future in the AG world, a co-op like FCSC would be the better fit all around.
If you're still looking for more information, specific to our Farm Credit of Southern Colorado's Agriculture Cooperative, feel free to reach out to us anytime. We're here to help not only educate you on the most beneficial decisions for your farm business, but also further educate members and non-members looking to learn more about the business side of things. Take a peek at our Education Center, or fill out our Contact Form to get your questions by the so-op experts. We're eager to speak with you!
This blog post is for informational purposes only and should not be considered financial, legal, or investment advice. Any information contained in this post is subject to change without notice and should not be relied upon without seeking the advice of a qualified professional. The views and opinions expressed in this post are those of the author and do not necessarily reflect the official policy or position of our Association. The author and Association are not responsible for any errors or omissions and are not liable for any losses or damages arising from the use of the information contained in this post.