Farmers used to gather at the local feed mill to discuss the weather or what was going on in agriculture or chat about last season's profits. Socializing in agriculture was the act of communicating with others in person since technology was not always an option. With only the option of communicating on a local scale, and to those only in your town, the
advocation of any ag topic
was very limited. People, including farmers, are now using social media tools, such as Facebook, Twitter, YouTube, and blogs, to spread the word of their beautiful industry. Whether their message is personal or farming-related, social media has exponentially increased the number of people ag businesses can reach, instantly changing the perspective of where our food comes from. It has completely changed how city folk can connect to agriculture.
Why should agriculture producers be concerned with social media tools? It's straightforward: mass influence.
The Power of Social Media Influence
Consumers are not only learning about food production at local farmers' markets, many are now also educating themselves about ag topics through social media. Nowadays, most farmers use computers, the Internet, cell phones, smartphones, and even electronic tablets or notebook computers like the rest of the world to let their voice be heard. However, many ag advocators are still lagging when it comes to understanding the true power of social media and the influence it could have on their world. That includes passing up valuable opportunities to interact with and educate the public to promote their farms and their products in their own way, so help us convince farmers to utilize the free platform that is social media.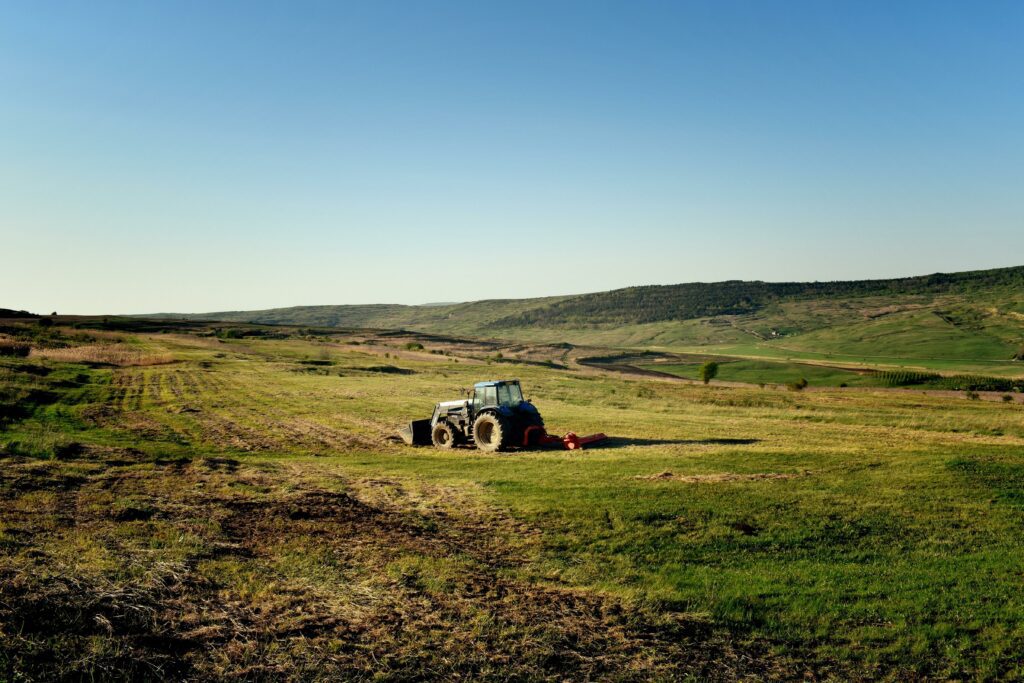 A lot of rural communities may not fully understand what social media is and how it works. To help, it refers to web-based applications that enable the creation and sharing of user-generated content. Social media is valuable because it combines technology and social interaction, and is a huge culture shift, not just a fad. Society has changed into a digital era of 500 million Facebook users, 50 million tweets, 450 million mobile Internet users, and 68 million bloggers. With numbers like that, if advocating for ag movements or changes is a goal of yours, social media should be the first place to start your campaign.
Traditionally, industrial media such as newspapers, television, and magazines dominated the agricultural information exchange. However, technological awareness and computer literacy has greatly increased across all rural demographics in recent years, so we are seeing a shift in SM usage. People seeking agricultural news, education, and other information are increasingly using various forms of social media, so if you're an agricultural advocate, or simply wanting to expand your product promotion reach, you must be right in front of those interested viewers.
The Potential of Social Media Reach
When you have a one-on-one conversation about an issue, the information you provide benefits only the person you're talking to. However, if you share that information using something like social media, you have the potential to reach millions of other farmers or ag consumers who have similar questions or are experiencing similar problems. Not only that, but you can also promote a political message or industry change with a louder voice than any local magazine or pub meet could every do.
The ag world can also use social media to build relationships quickly and interact with other agricultural professionals instantly and easily. Since social media has expanded the agriculture community, physical distance and isolation are no longer issues when it comes to discussing problems, solutions, and everything in between.
It may not be obvious, but agriculture and social media complement each other very well. Since the world of farming rural living has limited in-person resources for news outlets or community socialization, a free conversation platform like Facebook or YouTube or Instagram is extremely helpful to spread your ag message. Social media gives farmers and rural businesses a voice and invaluable networking opportunities for two-way communication to start those new conversations and expand their knowledge of the ag industry to those who may have never witnessed it before. Start a movement or begin an important conversation to make positive changes in agriculture in Colorado to make a difference. If you're a farmer, be sure you're taking full advantage of all the beneficial options social media offers you and your business.
Conclusion of Social Media and Agriculture
Social media platforms have leveled the playing field for farmers and rural businesses, giving them a voice to share their stories with the world. These businesses can also use social media to connect with others in their industry, learn about new technologies and farming practices, and find opportunities to sell their products. In addition, the ability to become a strong advocate of ag has never been easier, so those looking to pass on or teach others about their farming world is literally in the palm of their hand. You can easily become an effective agricultural advocate and promoter with a social media presence.
Farm Credit of Southern Colorado is committed to financing agriculture and rural Colorado farms. We're here to help you grow your business to continue feeding the world are you. Even if you haven't tried social media yourself, or have advocation practices you use instead, we encourage you to pass your message along to others. Social media can make a huge difference in any industry, especially farming.
If you're looking to work with an agriculture financial cooperative you can trust, give our team a call today. Our local lenders are here to help you start the farm of your dreams or upgrade the rural ag production you already have in place. Call for a personal consultation with us now!
This blog post is for informational purposes only and should not be considered financial, legal, or investment advice. Any information contained in this post is subject to change without notice and should not be relied upon without seeking the advice of a qualified professional. The views and opinions expressed in this post are those of the author and do not necessarily reflect the official policy or position of our Association. The author and Association are not responsible for any errors or omissions and are not liable for any losses or damages arising from the use of the information contained in this post.