Customer Owners,
As we enter the holiday season and a time of reflection and giving thanks, I wanted to take a moment to reflect with you all and to share my own gratitude.  This week I celebrate my 6 year anniversary with Farm Credit of Southern Colorado.  In the past several years, thanks to your friendship, support and continued business, I have truly grown to love Colorado and this association.  I often say, "I wish I had found Farm Credit sooner in my career" but I also know that the journey is important and has helped shape me into the individual and leader I am today.  What I can say is that I am sincerely glad that I found Farm Credit of Southern Colorado. 
Grateful for our Board of Directors
In the time I have spent here, I have had the pleasure to serve you all in cooperation with outstanding directors.  While that group changes with each year and each election, I want to say a special thank you to all the board members past and present that have helped me to make this transition.  I can tell you that we have a strong board that represents all your interests very well.  As I meet other leaders and directors in the Farm Credit System, I am always impressed with how forward thinking, strategic and professional our board is!
Grateful to our Team
The greatest thing for me about my role at Farm Credit of Southern Colorado is the extremely talented team I have the pleasure to work with each and every day in service to our mission and you, our customer owners.  This team is focused on our future and has risen to the challenge of continuous improvement and a commitment to change.  I am more confident than ever that we are an organization that will be here to serve you all for another 117 + years. 
Grateful for Family
I know some of you have been introduced to my wife, Gretchen and maybe one of our two children.  I want to take a minute to thank them for their support and willingness to make the move to Colorado.  I couldn't do what I do without the tremendous love and support I feel from my family!  I thought I should introduce them a bit and I have included a photo we all took this last September when Gretchen and I celebrated our 27th anniversary and the kids joined us for dinner.  Our son, Cameron has moved with us to Colorado and is enjoying the outdoors, hiking and the mountains very much.  He is a student at the University of Colorado at Colorado Springs and is pursuing his second bachelor's degree with this one focused on the health field and has hopes of medical school.  Our daughter, Claire is a third year student at California PolyTechnic State University in San Luis Obispo California.  She is studying Recreation, Parks, Tourism and hopes to be an event planner with some focus on the music industry as her passion has always been music.  I look forward to you all getting to meet them at various events in the future.
I sincerely hope you all have a safe and happy Thanksgiving and get some time to reflect as I often do this time of year, on what is important in life and what we are grateful for.  Thank you for your continued business!
Sincerely,
Farm Credit of Southern Colorado CEO
Jeremy Anderson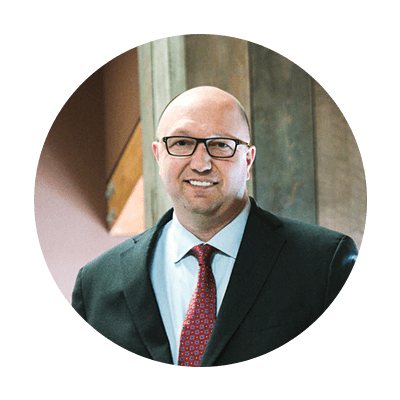 This blog post is for informational purposes only and should not be considered financial, legal, or investment advice. Any information contained in this post is subject to change without notice and should not be relied upon without seeking the advice of a qualified professional. The views and opinions expressed in this post are those of the author and do not necessarily reflect the official policy or position of our Association. The author and Association are not responsible for any errors or omissions and are not liable for any losses or damages arising from the use of the information contained in this post.