Customer Owners,
Happy New Year!!
As we enter a new calendar year and another growing season, I want to wish you all continued happiness, health and success.  We here at Farm Credit of Southern Colorado are blessed to be your financial partners and are here to help as you navigate the challenges that impact agriculture.
We are focused on this new year and will be striving to continue improvement of our credit delivery to customers.  We also are working on several initiatives to improve our communication methods with all of you as well as being a more visible and active participant in each of our communities.  To that point, I wanted to share with all of you that the Care and Share Foodbank which serves nearly the entire territory of Farm Credit of Southern Colorado is an organization we have identified for financial support and at year end 2022, we were proud to make a $5,000.00 cash donation to the Care and Share Food Bank.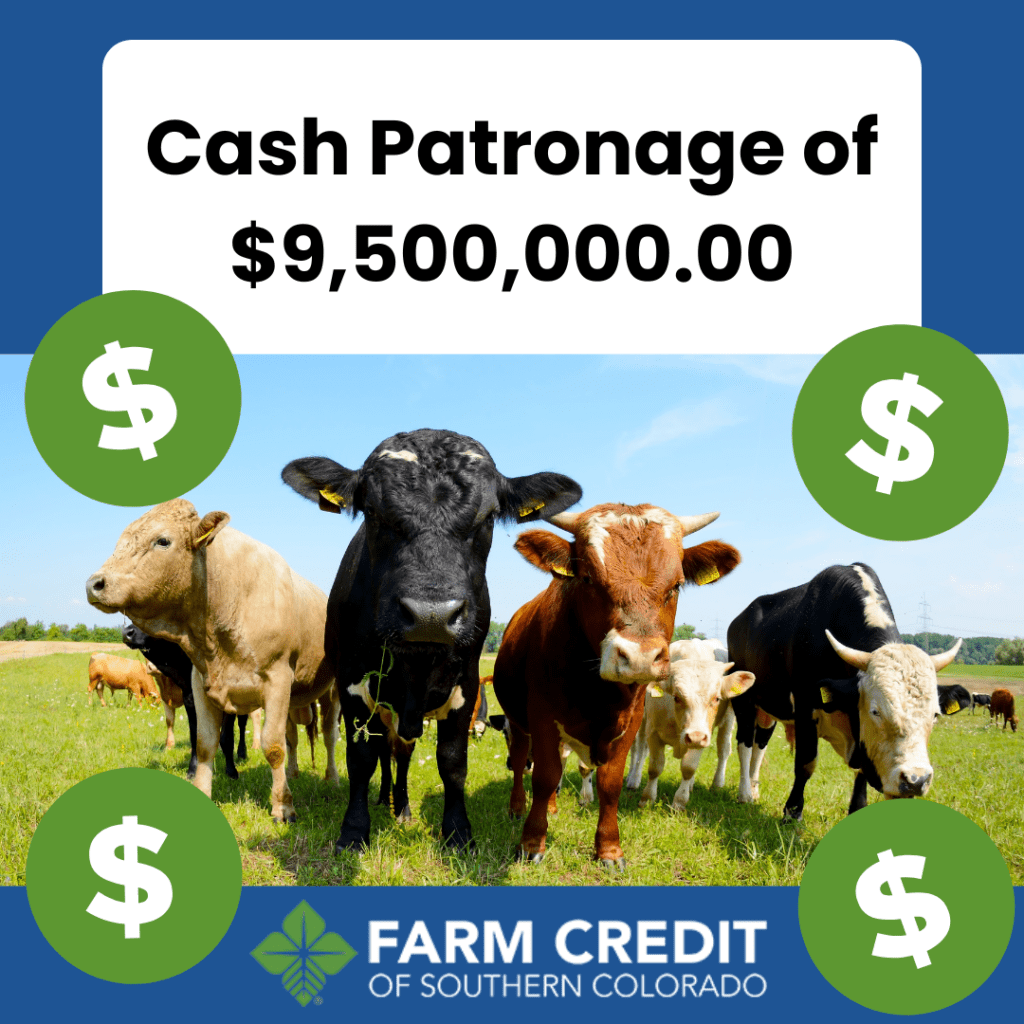 I am very proud to share with all of you that in their December board meeting, the Farm Credit of Southern Colorado board declared a cash patronage of $9,500,000.00 to be distributed in the Spring of 2023 as is our customary process.  This patronage declaration represents a distribution of just over 41% of the associations net income for 2022 and is once again a record patronage amount declared.  The board and management of Farm Credit of Southern Colorado are committed to returning earnings to the customer owners of this cooperative in a manner that helps preserve the capital of the association and also returns dollars to you the customer owner to utilize in your own operations and communities.  I often tell our team internally this, but as a former commercial banker I can honestly say that the cooperative model of Farm Credit is the most efficient and effective way to finance agriculture and rural America.
The success of your cooperative is truly the result of exceptional people.  We are fortunate to employ some of the most experienced and knowledgeable team members in the country and we are all grateful to each of you for being a member, borrower and owner of Farm Credit of Southern Colorado.
Sincerely,
Farm Credit of Southern Colorado CEO
Jeremy Anderson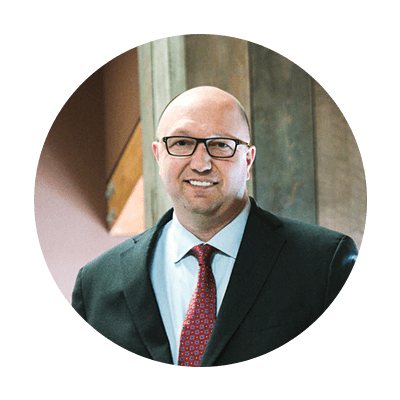 This blog post is for informational purposes only and should not be considered financial, legal, or investment advice. Any information contained in this post is subject to change without notice and should not be relied upon without seeking the advice of a qualified professional. The views and opinions expressed in this post are those of the author and do not necessarily reflect the official policy or position of our Association. The author and Association are not responsible for any errors or omissions and are not liable for any losses or damages arising from the use of the information contained in this post.