RECREATIONAL PROPERTY LOANS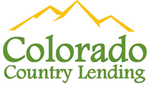 Colorado Country Lending — A division of Farm Credit of Southern Colorado, FLCA. Financing for recreational and rural property that isn't ag-business related.
Colorado Country Lending offers various financing options for the purchase, refinance or improvement of recreational property.  We have nearly 100 years of real estate lending experience; that's why we understand the unique needs of rural property owners.  We'll work hard to help you meet the challenges of purchasing and financing land in the country and help you close your loan as quickly as possible.
Colorado Country Lending recreational property loans are designed to meet your specific financing needs.
Features include:
• Loan terms of 5 to 20 years
• Payment plans with monthly, quarterly, semiannual or annual payments
• Conversion of any loan to another interest rate product for a single conversion fee without needing to re-qualify
• Interest rate options that include variable, ARM, fixed to conversion and fixed up to 20 years
• Loans up to 80 percent of appraised value
• Appraisal service at no cost (in most cases)